A primary goal of the Farm to School Coalition of North Carolina is to weave together an understanding of what great stories and ideas are happening across the state. Check back often to read the latest farm to school news and to submit your own story!
February 21, 2023
Eight High School Teams Compete in 2023 NC Jr Chef Competition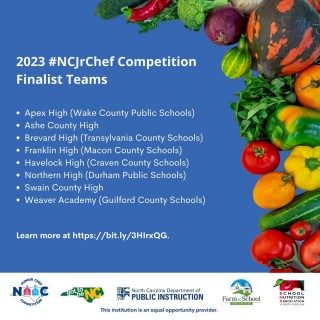 Eight high school teams from across the state will show off their culinary creativity next month in the 2023 NC Jr. Chef Competition.
January 24, 2023
Upcoming Grant Opportunities!
Check out these upcoming farm to school-related grant opportunities! You can stay up to date with these opportunities and more by subscribing to our listserv.
January 23, 2023
Job Opportunity - Farm Manager/Educator at the NC State Agroecology Education Farm
The Agroecology Education Farm is a 6-acre facility in Raleigh, NC at the Lake Wheeler Field Station that promotes agroecology and sustainable agriculture education through hands-on learning opportunities for NC State students, staff and faculty, and the surrounding community.
January 23, 2023
Farm to Tray: How Students in a NC County are Growing Food for School Lunches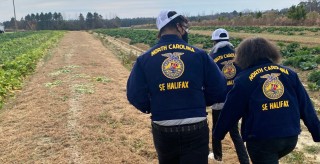 In this district, students plant, grow, and harvest the fresh fruits and vegetables that become school meals.
January 12, 2023
School Meals for All NC Campaign

The North Carolina Alliance for Health, the Center for Black Health & Equity, the Carolina Hunger Initiative, and ABC2 have partnered together to tackle School Meals for All in North Carolina.
January 3, 2023
The Farm to School Coalition of NC 2019-2021 Report!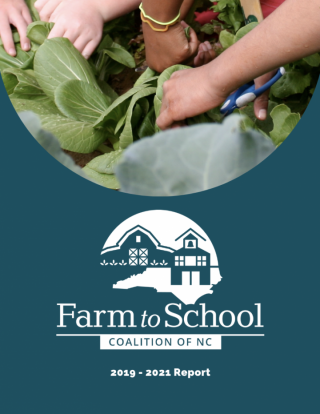 We are excited to share our 2019-2021 report with you all! This report highlights some amazing success stories across our state that have provided a beacon of hope.
November 15, 2022
EdNC Article: Craven County Students Test Locally Sourced, Healthy School Meals
October was Farm to School month across the country. Craven County district and school officials sourced local foods and helped students to develop and test recipes that are healthy and palatable for school meals.
November 14, 2022
Engaging Students in Orange County for #NCFarmtoSummer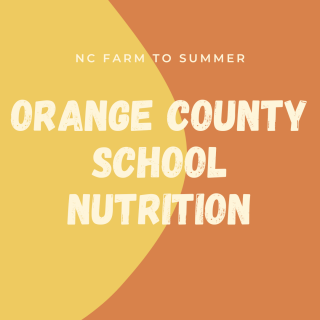 The NCDPI, Office of School Nutrition in conjunction with the Farm to School Coalition of North Carolina is highlighting the Orange County School Nutrition Program for their activity in the 2022 #NCFarmtoSummer Challenge.