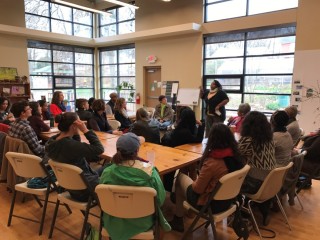 The Business Associate to CEFS' Committee on Racial Equity in the Food System and Educational Programs position will play an important role in the administration of all educational programs, including internships, apprenticeships, and graduate fellowships for CEFS.
The Committee on Racial Equity in the Food System (CORE) is an initiative that works on a long-term commitment to work internally and collaboratively with community and grassroots groups to address root causes of food system inequities and build collective solutions through the lens of structural racism as an entry point. This work includes:
Understanding our role in the historical construction of the racial hierarchy (through higher education, agricultural and food systems work);
Acknowledging our role as gatekeepers and being an ally to communities most impacted by food systems disparity;
Examining our policies, practices, and procedures and working to make those more equitable.