2022 CEFS' Committee on Racial Equity Two-Day Training – Focus on the Food Sytem
CEFS' Committee on Racial Equity (CORE) Level I Racial Equity Virtual Training – February 8 - 9, 2022
2022 CEFS' Committee on Racial Equity Two-Day Training – Focus on the Food Sytem
Register Today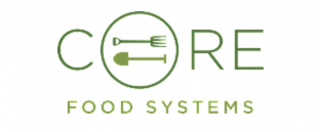 Join CORE, February 8 - 9, for their multi-day virtual racial equity training that will offer a shared language, a shared framework, and a shared history for understanding how racism and systemic barriers inhibit equity in the food system. The goal is for this training to assist with setting meaningful goals and strategies to ensure racial equity in farm & food programs and policy. Please note, space is limited.
Two-Day Schedule:
DAY ONE: Tuesday, Feb. 8th (9:30am til 3:30pm)
Coffee and chat - 9:15am-9:30am
Part I - 9:30am - 12pm
Lunch Break from 12pm - 1:30pm
Part II: 1:30-3:30pm
DAY TWO: Wednesday, Feb. 9th (9:30am til 2pm)
Coffee and chat - 9:15am-9:30am
Training continued - 9:30am - 11:30pm
Lunch Break from 11:30am - 12:30pm
Conclude training and close - 12:30pm - 2pm
This is a FREE training supported by a grant from the WK Kellogg Foundation.
Venue
Virtual
Cost
Contact
Name: Shorlette Ammons
Email: sammons2@ncsu.edu